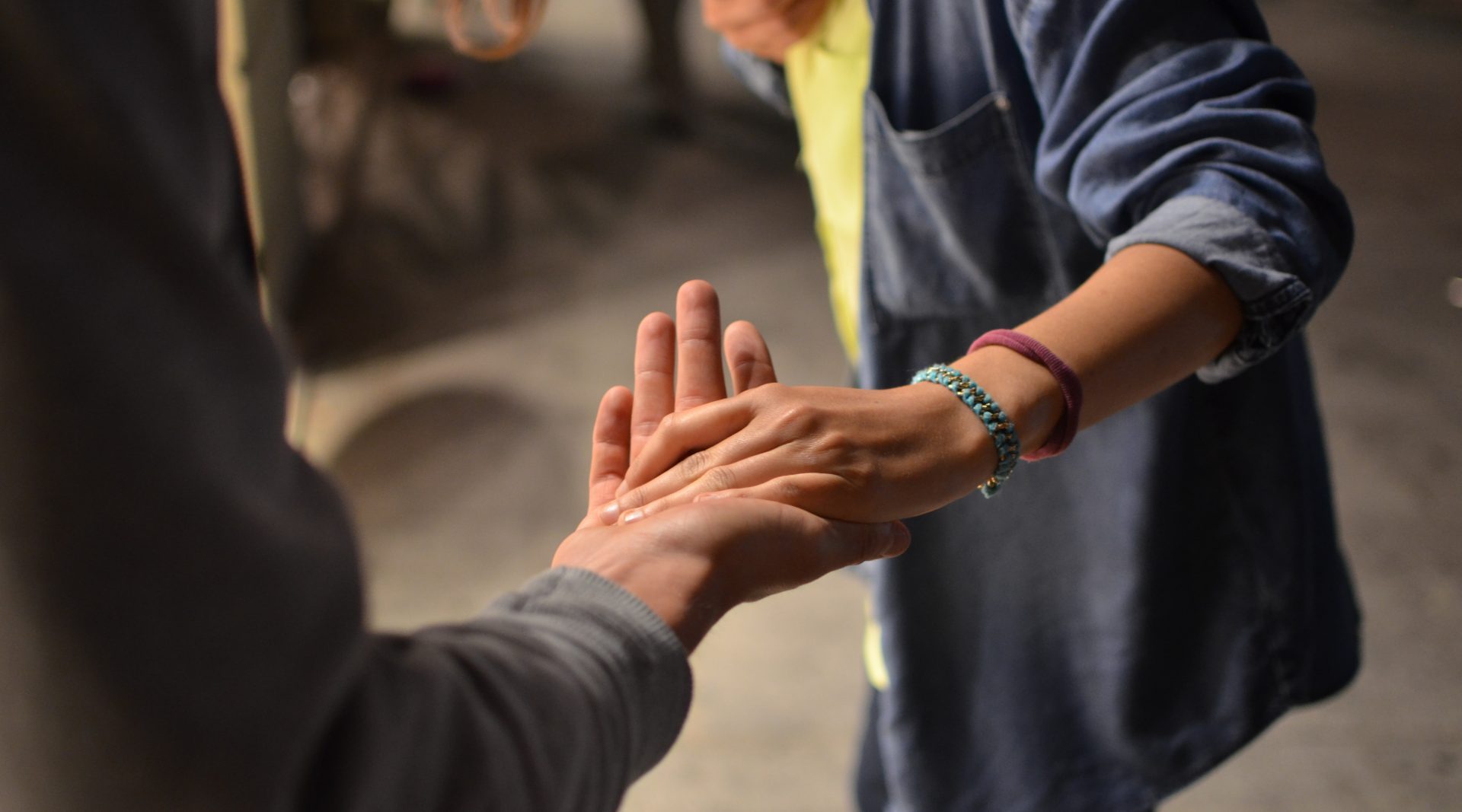 Hélène Cadotte-Gagnon – Veteran Family Program Navigator
Phone: (613) 392-2811 ext. 4779
Email: helene.cg@trentonmfrc.ca
Valerie Blower – Veteran Family Program Navigator
Phone: (613) 392-2811 ext. 4583
Email: valerie.b@trentonmfrc.ca
GENERAL RESOURCES
Canadian Forces Member Assistance Program
Canadian Forces Member Assistance Program (CFMAP) is a voluntary and confidential service, initiated by the CAF to help members (Regular Force, all Reserve Class Members, Cadets and Veterans) and family members who have personal concerns that affect their personal well-being and/or work performance. CFMAP can be contacted 24 hours a day, 365 days a year at: 1-800-268-7708, Teletypewriter: 1-800-567-5803
Case Management 
Case Management Services are provided by Canadian Forces Health Services (CFHS) and Veterans Affairs Canada (VAC) to those transitioning out of the CAF. The purpose of this partnership is to ensure seamless support during the administrative processes related to the release.
CAF Nurse Case Management
The Nurse Case Management Program is designed to help eligible CAF members identify and access health, pension and other related resources while ensuring continuity of care. Nurse Case Management is available at most CAF medical clinics. For more information contact your local base medical clinic.
The Canadian Armed Forces Transition Group
In coordination with its valued partners, the Canadian Armed Forces Transition Group (CAF TG) will deliver personalized, professional, and standardized casualty support and transition services to CAF members and their families to enable seamless transition and enhanced well-being, with special attention provided to ill and injured personnel, their families and the families of the deceased.CAF TG headquarters is located in Ottawa, with 9 regional Transition Units and 32 Transition Centres located across the country. The role of the new Transition Group is to ensure that CAF members and their families begin to think about transition early in their careers, to provide education and training on what transition comprises, and to deliver services, based on recognized domains of wellbeing. The end goal is to have all members and their families informed, prepared, and empowered for a successful transition when the time comes, in order to give them the opportunity to maximize their potential.

Soldier On
Soldier On is a program of the Canadian Armed Forces Transition Group and is committed to supporting veterans and serving members to adapt and overcome permanent physical or mental health injury or illness through physical activity and sport.Soldier On is recognized for improving the quality of life of the ill and injured and is a highly visible and integral component of the Department of National Defence, and the Canadian Armed Forces' commitment to the care of ill and injured members.

 Veterans Affairs Canada Case Management  

Veterans Affairs Canada offers case management services to former CAF members, Veterans, RCMP and their families who may be finding it difficult to navigate life challenges, transitions, coping with a serious illness or an adjustment to a loss of a career or a loved one
Casualty Support
Casualty Support provides support services to families and next of kin of serving and retired members of the CAF who are ill, injured or deceased.
Second Career Assistance Network 
Members and their families are invited to attend a Second Career Assistance Network (SCAN) seminar. A SCAN seminar is a two-day general information session designed to provide members with a combination of the various and current procedures, services and benefits they may experience during their transition from the military to post-service life. This seminar is relevant to all members preparing for release, regardless of release motives.
There is also a one day Medical Information seminar available to members and their families/spouses. This seminar is available to all members being medically released, members on a temporary or permanent medical category, and to senior leadership. Please inquire through your local Chain of Command.
HEALTH AND WELL-BEING
Provincial Health Card 
When transitioning into the civilian medical system, each province issues a provincial health card. When accessing health services in Canada each patient must carry their own provincial health card. It is necessary to have a health card to ensure smooth transition to civilian medical services. For medically-releasing members the releasing unit may be able to assist in this application process.
Provincial Medical Resources 
Medical resources specific to each province. Contact your nearest MFRC for local information, as they may have programs in place to further assist you.
Yukon Territory
Finding a physician or clinic in Yukon
Yukon Health Card information
British Columbia
BC News Release- waiver
Health Card (BC Medical Services Plan) Benefits and Payment Information
Find a Physician BC
Talk to a nurse 24/7:Healthlink BC or dial 8-1-1
Talk to a doctor virtually: Equinoxe Virtual Clinic (Covered by MFSP)
Alberta
Information for military families-Alberta
Alberta Health Care Insurance Plan (Health Card Information)
Find a Physician, Clinic and much more or dial 8-1-1 Health Link
Know your healthcare options
Saskatchewan
Information for military families- Saskatchewan
Apply for a health card
Note: Saskatchewan uses Electronic Health Records (eHealth)
Accessing Health Care (find a physician and other information)
Health Line to speak to a healthcare professional or dial 8-1-1
Manitoba
Manitoba Health Card Information
Find a Family Physician or Nurse Practitioner
Health Links-Speak to a nurse 24/7- dial 1-888-315-9257
Ontario
OHIP information for Military Families
Tool: Healthcare Options Near You
Understanding Healthcare In Ontario
Telehealth Ontario 1-866-797-0000
Finding a Family Doctor or Nurse Practitioner: Healthcare Connect
Quebec
Health Insurance Card (RAMQ)
Health and Social Services Centres (CSSS)
Info-Santé to speak to a nurse, or dial 8-1-1
Finding a Family Doctor
New Brunswick
Medicare Health Card (note the wait period exemption for CAF families)
Finding a Family Physician using Patient Connect
After-hours and Walk-in Clinics
Speak to a Registered Nurse at Tele-Care, dial 8-1-1
Nova Scotia
Nova Scotia health card information (MSI)
Speak to a Registered Nurse, dial 8-1-1
What you should know about e-health NS
Finding a family doctor
Local hospitals and health care centres
PEI
PEI Health Card information
Find a family physician or nurse practitioner
Walk-In Clinic information
Speak to a Registered Nurse, dial 8-1-1
Information on wait times
Newfoundland
Newfoundland Medical Care Plan (Health Card) information
Finding a family physician
Speak to a Registered Nurse, Healthline, dial 8-1-1
For information on local services (walk-in clinics, etc) click on your Regional Authority's website at bottom of this page
NWT
NWT Health Care Plan (health card information)
List of Hospitals and Health Care Centres
Speak to a registered nurse: Yukon Healthline (for Yukon, Nunavut and NWT)
Walk-in Clinics in Yellowknife: Yellowknife Primary Care Centre or Frame Lake Community Health Clinic
Note: there is no 9-1-1 service in NWT.
Use your local prefix (first 3 numbers of your phone number) and -1111 for police or -2222 for fire.
CAREER TRANSITION
COMPENSATION AND BENEFITS
Medical
Financial
Testaments, Wills and Estate Planning