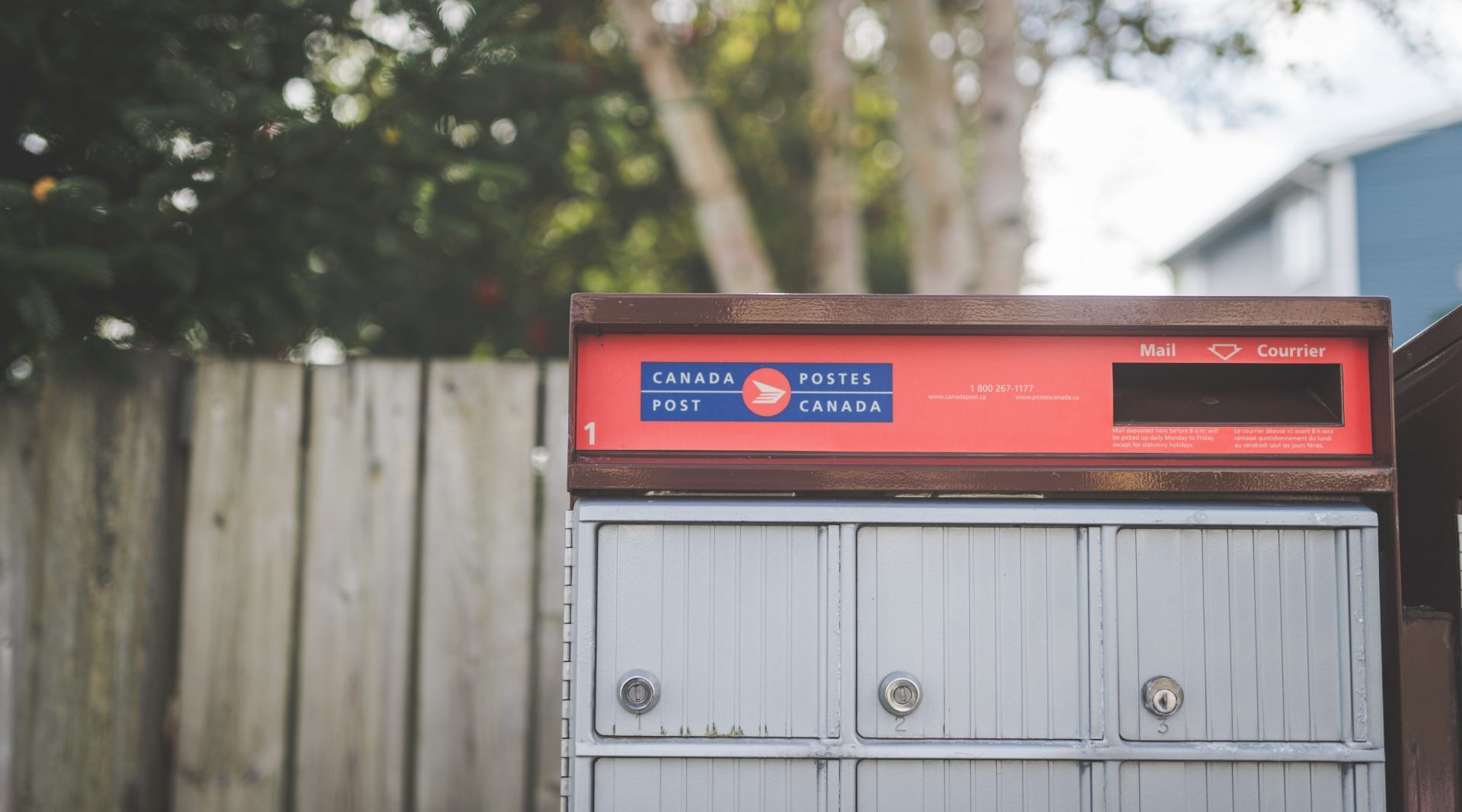 Richelle Ludtke – Deployment & Frequent Absences Navigator
Phone: (613) 392-2811 ext. 4935
Email: richelle.l@trentonmfrc.ca
Postal Information
8 Wing Trenton Military family members can send "care packages" to loved ones overseas.
The free mail service should not be used if the member is due to return to Canada within four weeks of mailing date. Items cannot be traced using this service and delivery times are varied and not guaranteed. Morale Mail Service is not recommended for sending personal property or items of any significant value.
No Charitable donations and/or humanitarian aid is permitted to be sent through this service (in accordance with policy issued by the VCDS).
More instructions for mailing overseas and all other Canadian Overseas shipping addresses can be found at: http://www.forces.gc.ca/en/write-to-the-troops/mailing-instructions.page
Drop Off Location
Families may drop off their morale mail to the Trenton Military Family Resource Centre (the Base Post Office picks up mail/parcels every Tuesday and Thursday).
Location: 50 Rivers Drive East, Trenton, ON
Hours: Monday to Friday 7:30 am to 5:00 pm
Canadian Forces Morale Mail Guidelines from Canada to Theatre
The Morale Mail service provides families and friends with Canada a cost-free alternative to using Canada Post to send care packages to those serving at a CAF deployed operation. A Canada Post International Air/Surface Shipping Label must be completed and attached to the respective parcel, and a detail list of contents must be inscribed in the bottom left-hand corner of the parcel to include quantity, description, weight (if known), and value. Parcels without the proper customs documentation /labels will take additional time to be processed and may be refused. Note: senders are encouraged to place their address and phone number on the top left corner of the parcel thus enabling the CF Postal Service to contact them should there be address or content concerns.
Eligibility
Families and friends within Canada may send letters and parcels to Canadian Forces members, DND employees, CAFPSA personnel, and CAF Contractors.
Delivery Time Frame
Because Morale Mail is often sent only once weekly from locations across Canada, it may take up to 28 days or longer from the time of mailing to delivery to the addressee in Theatre.
Size Requirements
The following are specific guidelines for this service (Note: oversize and overweight parcels will not be accepted):
Weight: Maximum 20 kg (Approx 44 lbs)
Size: Two conditions must be met regarding size: maximum length is one meter (Approx 39'); the maximum length plus girth is two meters (Approx 79")
Prohibited Items
No article may be sent by mail if their nature or packaging may expose postal employees to hazards, or damage other items of mail. Mailing the following items is strictly prohibited by Canada Post and the Canadian Armed Forces (CAF):
alcohol, beer and wine
tobacco products, cigarettes and cigars
weapons, including replicas Knives
explosives, radioactive materials or ammunition including inert ammunition
matches
flammable liquids or solids
compressed gas, aerosol cans (i.e. shaving cream, air fresheners, etc.)
cigarette lighters
corrosive fluids
obscene magazines or pictures
drugs
perishable items
Lithium Batteries (unless mounted in a device)
Additional mailing prohibitions may be placed on parcel contents by the Host Country. It is the sender's responsibility to ensure that they comply with the prohibitions listed above and host Country prohibitions for mail. A list of Host Country restrictions can be found at www.canadapost.ca/tools/pg/manual/PGintdest-e.asp.
Example of parcel/letter done properly and ready to send:
Return Address (top left corner)
Name + Phone Number (top left corner)
Deployed Member's Rank/Initials/Name
Unit/Section
Operation Name + Location
PO Box # STN FORCES
Belleville, ON, K8N 5W6
List of Contents + Monetary Value
Addresses for overseas operations
OP IMPACT – Kuwait
RANK, INITIALS, NAME UNIT/SECTION
OP IMPACT (KUWAIT)
PO BOX 5006 STN FORCES
BELLEVILLE ON K8N 5W6
OP IMPACT – Baghdad, Iraq
RANK, INITIALS, NAME
UNIT/SECTION
OP IMPACT (BAGHDAD)
PO BOX 5304 STN FORCES
BELLEVILLE ON K8N 5W6
OP IMPACT – Jordan
RANK, FIRST NAME, LAST NAME
OP IMPACT (JORDAN)
PO BOX 5242 STN FORCES
BELLEVILLE ON K8N 5W6
OP CALUMET Sinai, Egypt
RANK/INITIALS/NAME
UNIT/SECTON
CCMFO
PO BOX 5237 STN FORCES
BELLEVILLE ON K8N 5W6
OP HAMLET – Haiti
RANK/INITIALS/NAME
UNIT/SECTION
OP HAMLET
PO BOX 5250 STN FORCES
BELLEVILLE ON K8N 5W6
CFS ALERT – Alert, Nunavut
RANK/INITIALS/NAME
UNIT/SECTION
CFS ALERT
PO BOX 5210 STN FORCES
BELLEVILLE ON K8N 5W6
OP REASSURANCE – Latvia
RANK, INITIALS, NAME
SECTION/UNIT
OP REASSURANCE (eFP LATVIA)
PO BOX 5004 STN FORCES
BELLEVILLE ON K8N 5W6
OP REASSURANCE – Romania
RANK / INITIALS / NAME
SECTION / NAME
OP REASSURANCE (Romania)
PO BOX 5200 STN FORCES
BELLEVILLE ON K8N 5W6
OP ADDENDA – Kabul, Afghanistan
RANK/INITIALS/NAME
UNIT/SECTION
OP ADDENDA (Kabul)
PO BOX 5231 STN FORCES
BELLEVILLE, ON K8N 5W6
OP UNIFIER – Ukraine
INITIALES /NOM
OPÉRATION UNIFIER (Ukraine)
CP 5214 SUCC FORCES
BELLEVILLE ON K8N 5W6