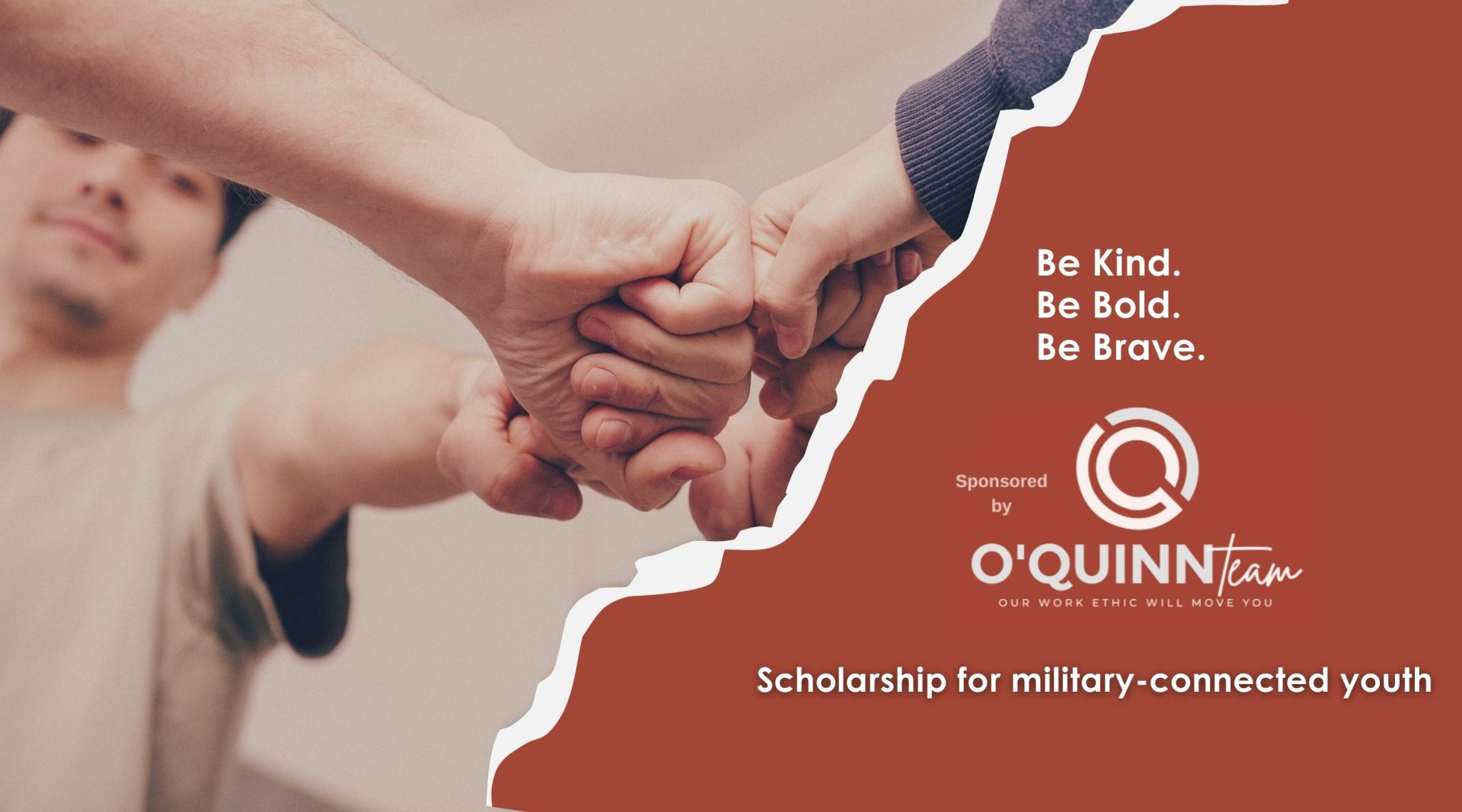 Military teens are amongst some of the most resilient and adaptive people in Canada. While many military parents are frequently posted or deployed, their children shoulder a level of responsibility that often shapes and inspires a new generation of leaders. We at the O`Quinn Team are eager to find the right candidate for a one-year scholarship that seeks to celebrate the best of military families and to help shine a light on the positive aspects of a military lifestyle. We know there are truly exemplary and special military teens; young people who are making a positive difference, shaping their communities through necessary change, and being a visionary who inspires others to reach their full potential. We model this scholarship after our own Homefront Hero Lorraine, our team lead and the Honorary Colonel of 8 ACCS.
The successful scholarship recipient is someone who demonstrates the philosophy Be Kind, Be Bold, Be Brave! We are looking for individuals who step outside their comfort zone in creative ways to make a positive impact. Whether it's initiating inclusion, creating connection, being a leader, being charitable, or standing up for good, we want to learn what makes you a Homefront Hero. No essays are required. However, applicants must submit a 3-5 minute video that demonstrates how they embody the philosophy of Be Kind, Be Bold, Be Brave!
The following criteria must be met to be considered for the scholarship:
applicants must be attending as a first year student at an accredited post secondary institution, including
youth participating in apprenticeship programs for fall of 2023.
applicants must be the child of an active CAF member, CAF Veteran, or a CAF Reservist.
applicants must be graduating in 2023 from a high school located within Hastings, Prince Edward or Northumberland Counties.